Clos de Caveau is one of the producers we are the most proud of: Organic certified since 1989, located on hillside outside of the appellation and protected by 8Ha of forest, this is undoubtedly one of the most winery in our portfolio.

On the hillsides, the soil becomes less and less fertile, producing lower yields and leading to wines with a much greater concentration. But here we can also identify different geological stratas from the Oligocene, each one separated by 3 Million years.

After identifying the plots Henri Bungener designed 3 red wines made of the same blend (60% Grenache and 40%Syrah), but vinified in order to reveal the typicity and the minerality of the bedrock they grew on.

The result? Long, round, elegant and mouth watering wines with complexity. Do not miss them!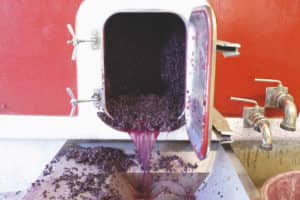 JOIN OUR TASTING – RSVP (HKD100/PERS)

We will taste 2 White wines and 3 Red wines:

Le Mistralet 2018 (muscat a petit grains)
Le Louis d'or 2018 (grenache blanc, clairette)
Fruit Sauvage 2017 (grenache, syrah)
Carmin Brillant 2015 (grenache, syrah)
Lao Muse 2015 (grenache, syrah)