Beaujolais Nouveau is coming
This year, the Beaujolais Nouveau will be released on Thursday November 17th.
Our Beaujolais Nouveau is made by Domaine Saint Cyr, a family property located in Anse. They are reknown for their organic and biodynamic practises and natural winemaking processes.Their wines are organically grown since 2008.
Here is the price after our 10% discount applied for early bird (6 Bottles Minimum):
Beaujolais Nouveau 2022 – French Kiss Kanon, 75cl
HKD 1285 (for 6 bottles)
Secure your order Beaujolais Nouveau 2022 and get 10% off for 6 Bottles!
Please note we will deliver the Beaujolais Nouveau not earlier than Thursday Nov 17th which is the official worldwide release date.
About the winemaker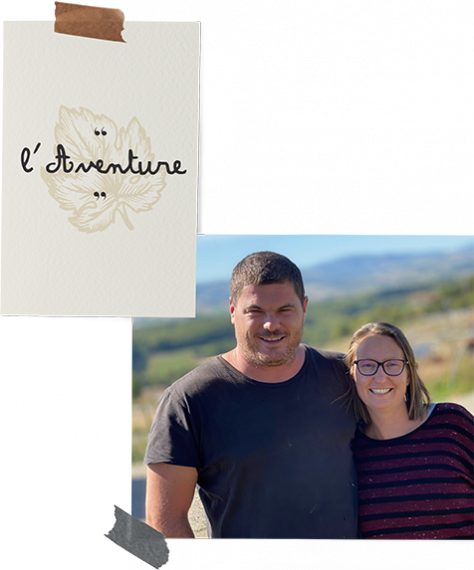 This is Raphael and Karine, his wife, who joined the adventure in 2012. Together they are acquiring a clientele of professionals, wine merchants and restaurateurs in France and abroad, who are seduced by the quality of the wines made from whole grapes and without any inputs.
Raphaël Saint-Cyr has switched to organic farming on his parents' 28 hectares of vines. In 2014, he launched a cellar-bus on the roads of France. A lot of vintages and innovations in this family domaine!