We have been a little silent recently, and now is a good time to Thank You for your tremendous support over the past few months.

We are coming out stronger and we shall stay fully committed to bringing you more beautiful wines from interesting regions.

It is then with great pride that we are inviting you to our next tasting to introduce our new partner and french organic producer from Provence: Domaine des Aspras.

Cheers! JB
Location
The Wine Guild shop 31-37 Mosque Street, Mid-Levels.

RSVP deadline 30 June.
Limited seats available.

Participation
100HKD /pax
Tasting program
Sample our whole selection of organic wines from Domaine des Aspras
and learn about there unique style.

Over the evening, we will present 2 Reds, 2 Whites, 2 Rosés and 1 Sparkling Wine.
RSVP: please email us jb @ hkwineguild.com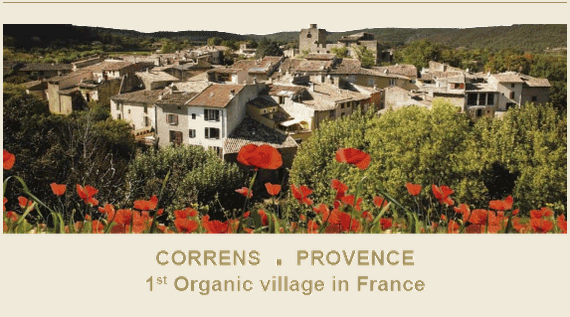 Located at the northern limit of the Côtes de Provence appellation, in a village of 800 inhabitants named Correns, Domaine des Aspras is a 25ha estate, all grown organically since 1995.

The owner – Michael Latz – who is also the mayor of Correns, developed a collective approach 25 years ago with all other farmers and winegrowers of the village to become the "first organic village of France": so all the productions on the lands of the village are done without pesticides nor chemical fertilizers.

The estate benefits from several types of land . This is what makes its complexity, its richness and all the special chemistry of the Aspras terroir.
First of all there are the white, stony and limestone soils of the Cannebière hillsides . There is a lot of " tuff " (tuff is a stony substance formed by limestone deposits and volcanic debris). This limestone tuff is very tender. It is very suitable for the development of white grape varieties such as Clairette, Rolle and Ugni. Beyond the historic know-how of the winegrowers, this also explains the reputation of all time white wines from Correns in Provence.
The plots of the Argens plain are located along this river. They have alluvial sandy soils, tender to work.
The Broves lands are made up of red earth with many traces of bauxite and alumina. They are warmer. They are particularly suitable for more structured reds and rosés. These are rich and deep lands.
Finally the lands of Tras la Garde have a more clayey limestone dimension. They are harder to penetrate with a lot of stones. But by working with patience and consistency, they offer incredibly beautiful and healthy grenache and cinsault grapes.
The nights are cool at the end of summer and the amplitude of this season between day and night gives wines with a particular balance between acidity and alcohol.
This complexity of the plots brings fruity, generous, deep and gourmet red wines and more nervous and tense white and rosé wines.